Fourteen year old Matt's mom Nikki is beautiful. She stomps around in high heels and she gets guys to do whatever she wants. But Nikki is also dangerous; she drives on the wrong side of the road for the thrill of it, locks her kids up in their apartment, and leaves for days at a time with no explanation. So Matt, along with his slightly younger sister Callie and five year old sister Emmy, have to learn how to survive, how not to set their mother off, how to make it.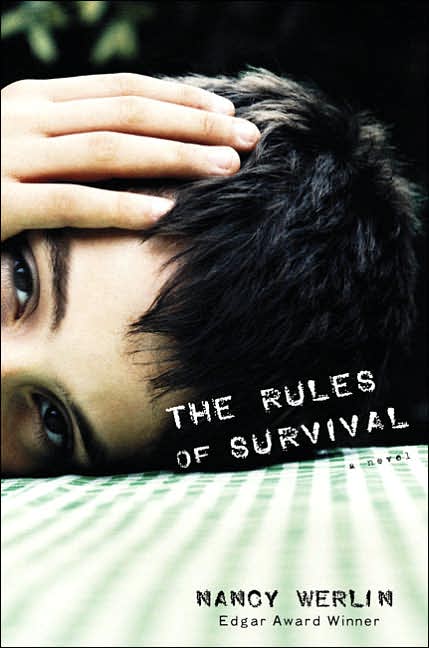 But one day Matt meets Murdoch, a man who he thinks can help make the situation with Nikki better. Just surviving might not cut it, he realizes, and starts to want more for his sisters, for himself, and he thinks Murdoch can help. Told in a long letter written to his sister Emmy,
The Rules of Survival
is a fast-paced book that keeps you hooked – mostly because Matt will every now and then refer to how things turn out for them in the end, making you want to know even moreso, how do they get there? As it is a book essentially about child abuse,
The Rules of Survival
could get depressing – at times, it does. But because the characters, especially Matt, rise above their suffering and learn how to smartly cope, it becomes a hopeful story, a survival story.