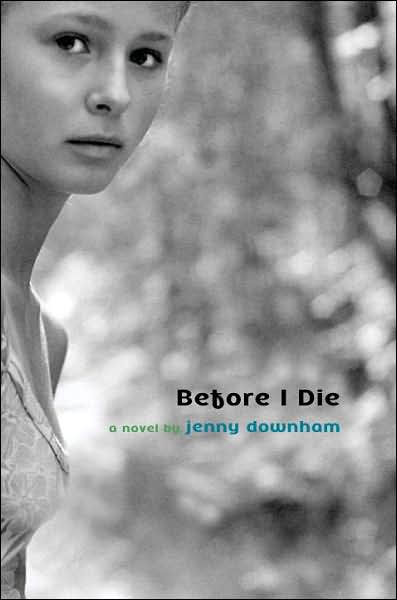 Finally, my copy of Jenny Downham's "
Before I Die
" came in last week. Our copy just cannot stay on the shelf! For a popular title, "Before I Die," deals with some heavy stuff. Our narrator Tessa is a British teen who's been living with leukemia since she was twelve. She's recently received news from her doctor that it's no longer responding to treatment. Our narrator Tessa is going to die. But Tessa doesn't give up on living just yet, definitely not. She makes a list of things she wants to do before she dies- things like sex, breaking the law, and getting her divorced parents back together. But things happen that were never on her list - like falling in love, and her best friend Zoey becoming pregnant.
It should come as no surprise that this is, towards the end, a terribly sad book. But it's also hopeful. Tessa is mad and frustrated at times, but she's not willing to go out with a whimper. She stands up for the things she wants, the things she would get to have if given the chance to live a full, 75+ year life. This librarian was absolutely sobbing at the end of this phenomenal book.
* * * * * (five stars)
Recommended to high schoolers who are okay with crying while reading